April 2, 2008 ☼ America ☼ diplomacy ☼ Foreign Affairs ☼ jihadis ☼ military ☼ Pakistan ☼ politics ☼ United States
These Americans are crazy
Sometimes not doing the honour is the more astute thing to do
This is an archived blog post from The Acorn.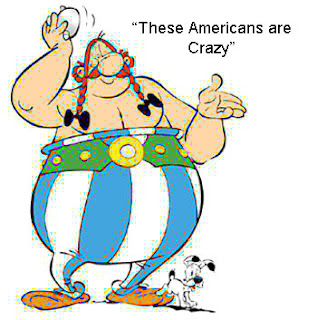 The US government—long used to ignoring public opinion in Pakistan—may have completely lost the plot. It became wildly unpopular in the Pakistani media a few days ago, when senior state department officials visited Islamabad before the government was formed, and were seen to be interfering with the political process.
And now, they've gone and inducted General Ashfaq Pervez Kayani into the United States Army Command and General Staff College's International Hall of Fame. This "honors those officers of United States allies' militaries who have attained the highest command positions in their national service component or within their nation's armed forces".
That's just what General Kayani needs to strengthen his own position among his colleagues in the Pakistani army establishment. It is also exactly the thing that he needs to be painted as being beholden to the United States—a fat lot of good that will do to him: in the eyes of the newly elected dispensation, with the increasingly influential media and with the people.
And the US government thinks that such an outcome is good for them?
---

If you would like to share or comment on this, please
discuss it on my GitHub
Previous
On arming citizens to fight insurgents
Next
On Aamir Khan's decision to carry the torch
© Copyright 2003-2023. Nitin Pai. All Rights Reserved.