August 19, 2011 ☼ aside ☼ stationery ☼ heritage
A case in point
Mint's Priya Ramani asked me to write this article on India's surviving handmade fountain pen industry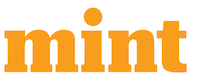 This is from an essay I wrote for Mint. The Intersection column appears every other Monday.
Several years ago, I heard about a manufacturer of fountain pens in Rajahmundry, Andhra Pradesh, whose products were said to have been used by national leaders such as Mahatma Gandhi, Jawaharlal Nehru, Rajendra Prasad, and legendary newsmen such as Ramnath Goenka, N. Subba Rao Pantulu and S. Kasturi Ranga Iyengar. So when a speaking invitation recently took me to this town at the head of the Godavari delta, I decided to check this intriguing story for myself.
That's when I stumbled on Andhra Pradesh's tradition of handmade, ebonite fountain pens.
Vintage: (From top to bottom) The Ratnams of Rajahmundry; Deccan Pen Stores, Hyderabad; and a 200-year-old set made of ivory at Hilal, Hyderabad. Photographs by Madhu Reddy/Mint.
The Mahatma's endorsement worked, not the least on his chief acolyte, for Nehru made a trip to Ratnam's shop to buy one when he visited Rajahmundry in 1937. Today there are two "Ratnam" pen makers in Rajahmundry, owned by K.V. Ratnam's two sons, on either side of a narrow lane. That's not all, there are two other manufacturers who have been touched by his legacy. Guider Pen Works in the same city claims a Ratnam link. Two hundred kilometres away in Vijayawada, I was told, his son-in-law produces fountain pens under the Brahmam brand.
Before I found myself on the pillion of a motorcycle navigating the crowded lanes of Rajahmundry's old town, I had looked up Ratnam Pens on Google. Orders had to be placed in advance and the craftsman would customize the pen to your liking. Ebonite is a form of hard rubber and is generally available in black, mottled green and mottled brown. The pens come in different thicknesses and lengths and can either be fitted with iridium-tipped steel or 14-carat gold nibs. The Ratnams also produce ballpoint pens that use the old, 1980s-style refills.
After picking up my order of half-a-dozen steel-nibbed black bodies, I asked K.V. Ramanamurthy, proprietor of Ratnam Ballpen Works, if he could make one to fit my excellent Pilot G-2 gel-ink refill. He said he could, and sent me the result a couple of weeks later. Cutting-edge Japanese technology inside a traditional Indian classic could not have turned out better than this.
Roller-balls may be functional, but it's the fountain pens that have class. You might have noticed the boutique pen stores that have sprung up in shopping malls and airport lounges, selling foreign writing instruments that cost upwards of ₹ 10,000. Classic Indian pens will cost you a few hundred rupees, and although some might contend that the lower cost is a reason not to buy them, I find the idea of owning the pen that both Indira Gandhi and Goenka used rather appealing.
The world's fountain pen mavens congregate online at the Fountain Pen Network (FPN). It is at FPN that I discovered the prolific Jaisrinivasa Rao, Satish Kolluru and above all, the mysterious Hari who seems to know everything there is to know about the subject. It was Rao's series of blog posts on the fountain pen makers of Andhra Pradesh that led me to two other purveyors of ebonite fountain pens—Deccan and Hilal.
Sabih Akhter Siddiqui started Hyderabad's Deccan Pen Stores in the early decades of the 20th century. While they have branches in Secunderabad and Ameerpet, the old shop at Abids is an institution. One person told me—whether with a shudder or not I couldn't tell—that a trip to this store was mandatory before school exams. Tucked away in a shopping complex in Hyderabad's old city, you might easily mistake this store for yet another wholesale-cum-retail stationery store that hasn't changed its signboards for a long time. It stocks everything from Montblancs and Watermans to flashy China-made ones. The real secret are its own makes.
The FPN mavens had recommended the Deccan Advocate and the Deccan Diplomat, and sure enough, these are two of the classiest pens produced in India.
It's much harder to locate Hilal Pen Stores, in the bustling shadows of Hyderabad's most famous monument, Charminar. The brothers who run it today are grandsons of the founder, who must have made his living by supplying writing instruments to students and scholars of Urdu. Indeed, the term "writing instrument" is appropriate because the shop still sells slender bamboo reeds that must be shaped into writing points using a penknife (now you know why it is called that), and dipped in ink before writing. M.A. Khader, the younger of the two brothers, showed me a set of dip pens that can take a range of steel nibs, of various widths and cuts, and demonstrated their use. What I was there for though was for the biggest, fattest fountain pen I have come across. Khader smiled when I asked if they'd allow me to take the dagger-sized pen on board an aircraft.
There is a charm and elegance to the classic pens made by the Ratnams, Deccan, Hilal and Prasad (from Tenali, yes, that Tenali). They write well, although the lack of modern quality control means that you need to try before you buy. Also, both the Ratnams and Deccan repair and service pens, although this means postage and phone calls. So if messing around with ink bottles and fillers doesn't dissuade you, perhaps it's worth having one of these pieces in your pocket.
Like many others, India's handmade fountain pen industry is disappearing because it hasn't learnt the trick of going upmarket. A European or Japanese fountain pen comes in an elegant box, with a sheet of paper inside essentially telling you why you should feel better for having paid far more than its functional value. None of the pens I bought were so packaged, and some didn't even have a package. Worse, one had a ghastly plastic box with the name of a Chinese manufacturer on it.
The packaging doesn't affect the pen's functionality. The marketing, however, does affect the survival of the pen industry.
---

If you would like to share or comment on this, please
discuss it on my GitHub
Previous
Handling Hazare
Next
Sunday Levity: Handmade writing instruments
© Copyright 2003-2023. Nitin Pai. All Rights Reserved.