July 8, 2019 ☼ The Intersection ☼ economics ☼ biology ☼ technology
Non-veg without the violence or the guilt that come with it
India has an opportunity to become a major player in cellular agriculture.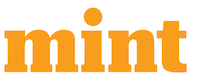 This is from The Intersection column that appears every other Monday in Mint.
Six years ago, the first hamburger produced from lab-grown meat cost around $325,000. The money came from Sergey Brin, one of Google's co-founders. The "beef" was grown at Mark Post's laboratory at Maastricht University, the burger cooked by a British chef and consumed by two European food critics. According to one of them, "There is quite some intense taste. It's close to meat, but it's not that juicy. The consistency is perfect, but I miss salt and pepper." Today, a kilogram of "cultured meat"—it is no longer called lab-grown meat—costs around $25 and is projected to drop below $10 by next year.
Something like Moore's Law is at work in the field of what has come to be called cellular agriculture. In addition to "artificial muscle proteins" (because "meat" comes from dead animals), this brave new sector is producing milk, eggs, gelatin, coffee, leather and silk using synthetic biology. While few of these products are available on supermarket shelves, they are just around the corner. With most of the innovation taking place in privately-funded startups in the US, Israel and Europe, we can expect a Moore's Law kind of pace in terms of quality and price. The next decade is likely to witness the arrival of food that humankind just does not know how to categorize. If it happens—and there's a good chance that it will—it is bound to have profound consequences for our health, environment, politics, and maybe even religious beliefs.
There are significant technical challenges to scaling up from today's modest production runs to levels that can match the gigantic meat industry. Yet, even if million-tonne farms (or factories?) are a couple of decades away, it is possible to envisage smaller firms producing specialty foods, much like craft beer, cheese or organic groceries today.
The appeal of cellular agriculture is a combination of environmental, ethical and anti-Malthusian considerations. Proponents show figures of how much land, foodgrain, water, and carbon emissions it takes to produce a kilogram of meat and argue that these figures will be around 70% lower with cellular agriculture. Much of this is the rising part of the hype cycle, but unlike conventional animal husbandry that has pretty much reached the limits of its efficiency, cellular agriculture has the potential to improve its resource intensiveness over time. If it can achieve scale, it can help make global food production more sustainable than it is now.
For this reason alone, India cannot afford to ignore the industry's potential to become an inexpensive source of high-quality protein for its population. For instance, what if eggs—which conservatives find objectionable—in the midday meals served at government schools are replaced by egg white proteins produced by fermenting yeast?
If it is possible to produce foods that are neither pure vegetarian nor non-vegetarian, Indian society will be presented with both a new controversy and an opportunity to resolve old controversies. The new controversy will be about whether genetically modified, factory-grown meat is safe for us to eat. However, to the extent that it allows marginal non-vegetarians to prevail over their moral compunctions about harming animals, it could enable larger numbers of people to access higher quality nutrition and achieve better health outcomes.
It's being called "ahimsa meat" in India and the Union government charged Hyderabad-based Centre for Cellular and Molecular Biology with the goal of producing it on a commercial scale in five years. The budgetary allocation, though, is anaemic at a mere ₹4.5 crore. The Maharashtra government has approved a collaboration between the Institute of Chemical Technology and the Good Food Institute, a non-profit organization, to carry out research and development in cellular agriculture. Again, it is unclear how much of the ₹50 crore budget has been funded. In late 2018, ClearMeat, a Delhi-based startup, entered the scene with a highly ambitious goal of bringing a product to market in 18 months.
Recent market research suggests that Indians and Chinese might be more open to cultured meat than Americans. The US has to contend with formidable dairy farming interests and perhaps stronger consumer preferences for real red meat. The Chinese have fewer hang-ups and are likely to become major players in the game. India occupies a middle ground, offering a less-queasy path for vegetarians, but still presenting a concern to those opposed to animal-origin foods.
Even so, India has an opportunity to become a major player in cellular agriculture. We have the ingredients to start accumulating intellectual property and global production capabilities, but the sector needs greater public investment in research and development, as well as private investment in entrepreneurship. The government should hold firm on its positive attitude towards the science and the industry. The regulatory mindset ought to be to keep the doors open, but with ever-vigilant safeguards.
---

If you would like to share or comment on this, please
discuss it on my GitHub
Previous
What it would take for India to become a proper space power
Next
Some space for the private sector in the race for space
© Copyright 2003-2023. Nitin Pai. All Rights Reserved.