Want to buy an old marble mausoleum by the banks of the Yamuna?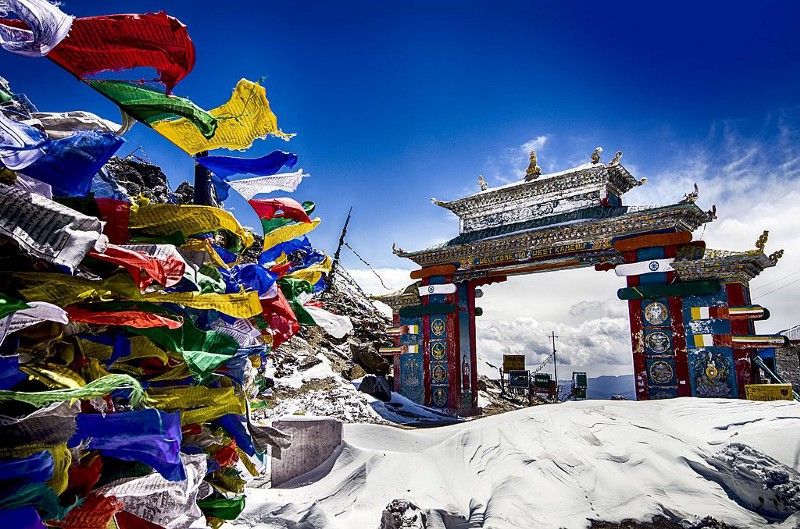 This is an archived blog post from The Acorn on Medium.
Dai Bingguo, a Chinese former high-level diplomat, has made vague statements to the effect that China would concede in the Western sector if India were to do so in the Eastern sector, and thus resolve the boundary dispute.
This is being interpreted, in the Indian media, to mean that China would trade Aksai Chin (that it controls) for Arunachal Pradesh in general or the Tawang region in particular that we deem a part of India. The problem, according to Mr Dai, is that successive Indian governments are unwilling to engage in such a reasonable compromise.
The generality and vagueness of Mr Dai's statements are perhaps intended to make the hinted offer appear more attractive than whatever the Special Representatives of the two countries have negotiated over the years. China appears to be willing to give up vastly greater real estate in exchange for what it is asking for. Yet it would take one to be especially credulous to believe that Beijing would ever make such an offer seriously. The Western sector — Aksai Chin and Pakistan-occupied Kashmir — is of strategic importance to Beijing. It's not for nothing that China is pouring money into infrastructure in the China-Pakistan Economic Corridor, over disputed territory. So forget about what Indian democracy thinks of the idea of giving up territory in Arunachal Pradesh — few seriously believe China can concede anything meaningful in Aksai Chin and Kashmir.
Beijing is surely aware of this. Why then did Mr Dai fly that balloon again at this time? Quite likely, as part of Beijing's pressure tactics to dissuade New Delhi from permitting the Dalai Lama to visit Tawang. It's a way of letting the people of India know why Beijing will take coercive or punitive action should the Dalai Lama make the trip.
Beijing can invest in building infrastructure and stationing its security personnel in territory that India claims. That's fine. New Delhi can't allow the Dalai Lama to merely visit — he's not moving there permanently — to territory that China claims. Oh, that's not fine. The appropriate, polite and diplomatic response to this is for someone in the Indian capital to pick up that hotline to Beijing and say "Hello!"
This is supposed to be a politically sensitive year for General Secretary Xi Jinping and a sensitive month for the Communist Party because their charade of a parliament is in session. Well, then, it's for Mr Xi and the Communist Party of China to try not to let matters flare up. Indeed, if Beijing goes beyond indicate displeasure then the Modi government should respond in kind. The onus of keeping things quiet during a 'sensitive time' is on Mr Xi because it is sensitive for him, not for New Delhi.
If the Modi government signals that India won't be coerced by Chinese pressure, it is likely that Beijing will be deterred from applying it. They are, of course, welcome to loudly protest their displeasure.
As for arriving at a solution to the border dispute by making land-swap agreements, well, what's the rush? We can wait a few more decades. Or centuries.
---

If you would like to share or comment on this, please
discuss it on my GitHub
Previous
Why the economy might have grown 7% last quarter
Next
China set to gain a decisive military advantage
© Copyright 2003-2023. Nitin Pai. All Rights Reserved.