If China's 15-page statement is accurate — and on this narrow matter of fact there is no reason it is not — then it looks like Beijing spurned an Indian signal to de-escalate the standoff. New Delhi might have reduced the number of troops on the Bhutanese side of the ridge and pulled them at least 100m back, and onto the Indian side, with the expectation that Beijing will reciprocate in some manner.
Reducing the number from around 400 to 40 strikes a balance between an overture to the Chinese while still holding the line. India has not officially contested these figures although "government sources maintained that there were about 350 soldiers in the area and that there has been no change in the number. (emphasis added)." In the event, not only did China fail to reciprocate but restated its position that Indian troops must completely and unconditionally withdraw. Subsequent statements from the Chinese foreign office and embassy in Delhi remain strident, rude and threatening.
This is an archived blog post from The Acorn on Medium.
"The Indian side is always keeping 'peace' on the tip of its tongue," it said. "But we should not only listen to its words but also heed its deeds,"
"We don't want Indian troops in Doklam for a single day, not even for a single hour. Your (India's) legs are becoming too long. It is an indisciplined, risky and harmful move (by India)," Mr Liu said.
While I think New Delhi ought not to have taken the first step back, it was a reasonable move. The problem is: it has been misintepreted by Beijing — as I had argued — as reward for its bullying. Which is why Beijing is doubling down on its near-belligerent rhetoric.
Sushant Singh reports that India is considering two options: One, getting Bhutanese troops to replace Indian ones ahead of them mutually withdrawing with China. And two, continuing the standoff beyond the China's party congress scheduled for November. The first option is merely a face saving exit for India, as there's more chance of snow in Chennai than China agreeing to a mutual withdrawal with Bhutanese forces. The second option is better, but to the extent it assumes that Beijing will be more amenable to a compromise post-November, it only buys a few months' time.
The one option that might work is resolute, steadfast refusal to blink, to avoid giving the impression that New Delhi wishes to avoid armed conflict at any cost. Conciliatory signals are quite likely being interpreted in Beijing as indications of both lack of capacity and intent. New Delhi needs to show that it's not lacking in either. That might just persuade Beijing to avoid an avoidable fight.
This is of course risky for India. The standoff might escalate into a gunfight and to war, likely limited but there are no guarantees. Yet if India hands China a psychological and physical victory by conceding to Beijing's demands, will war be less or more likely in the future?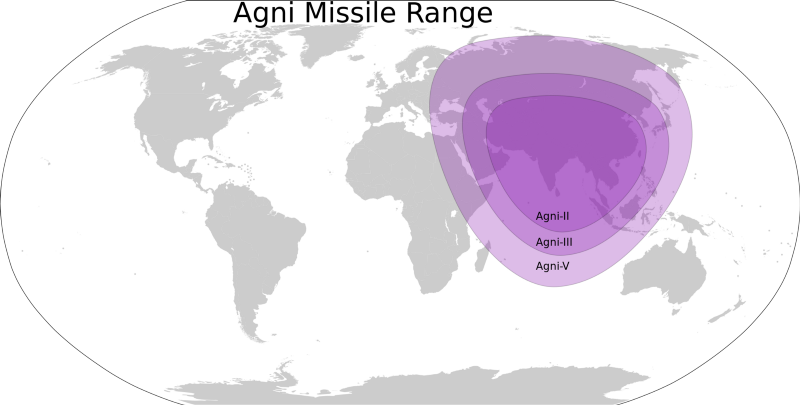 PS. I think the Agni-3 missile needs to be tested by the Strategic Force Command.
---

If you would like to share or comment on this, please
discuss it on my GitHub
Previous
India and the Indo-Pacific Balance of Power
Next
The coming conflict with China in the Indian Ocean
© Copyright 2003-2023. Nitin Pai. All Rights Reserved.