Towards many belts and many roads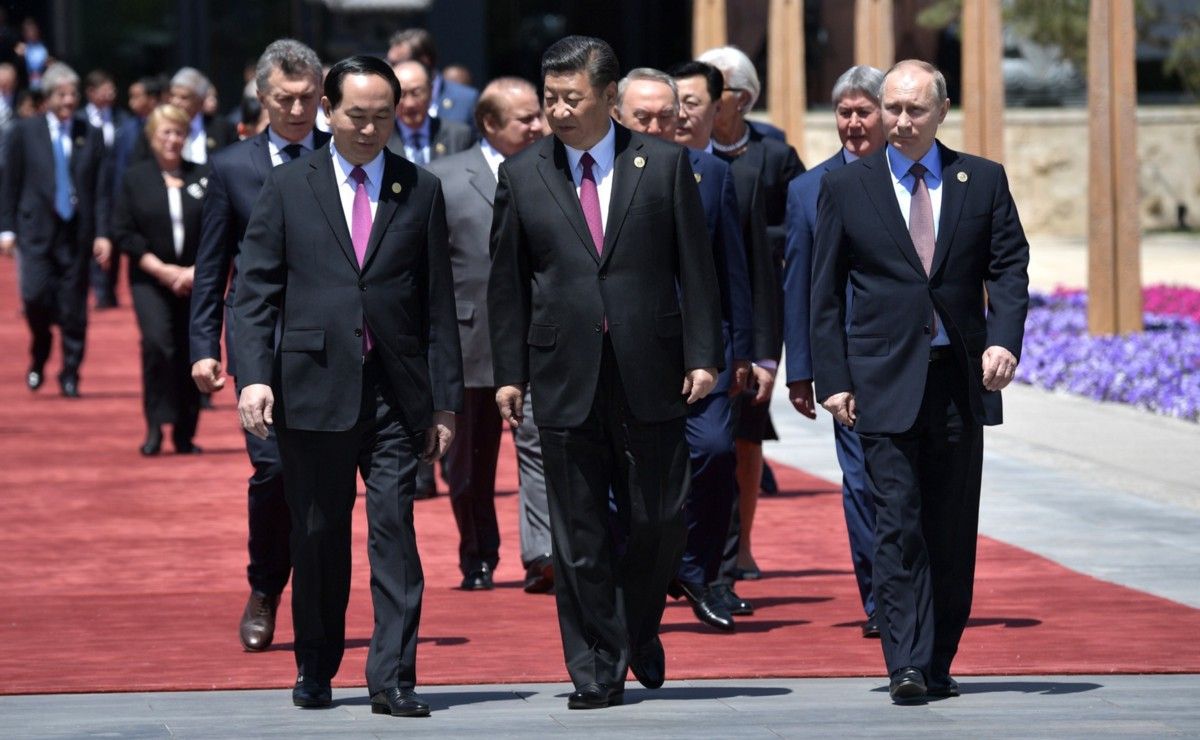 This is an archived blog post from The Acorn on Medium.
My column in Business Standard today:
India's boycott of China's Belt and Road Forum (BRF) last month, is in my view, an outstanding act of boldness and the Narendra Modi government's most significant foreign policy achievement in its three years. By boycotting — beyond merely politely not attending — India has signalled to the Indo-Pacific region that it will not kowtow to China. This is not an act of defiance, for only vassals and subsidiaries defy. Rather, it is an assertion of India being a power centre in its own right with no obligation to attend the court of the emperor of the Middle Kingdom. It is an unambiguous signal to countries of the region that they do not have to completely jump onto China's bandwagon in the wake of the United States being no longer credible as an ally and partner.
I am not being overly dramatic in invoking the imagery of the Middle Kingdom: Modern China is of course not the Tang Empire, yet the world order that the People's Republic is attempting to create under Xi Jinping's leadership is reminiscent of the traditional, historical mindset. Nominal and real tributaries used to pay homage to the Chinese emperor by turning up at the imperial court, kowtowing appropriately, paying tribute and sometimes receiving a lot more in return. International institutions that China has created in recent years — from the Shanghai Cooperation Organisation (SCO), the Asia Infrastructure Investment Bank (AIIB) and now the Belt and Road Forum — resemble the Middle Kingdom's international relations model in both form and substance.
However, New Delhi declaring that it has no intention to submit to Beijing's conceptualisation of a new international order is only the first step, albeit a very important one. If we limit our view of the boycott to the narrow grounds that some of China's projects are being executed in Pakistan-occupied Kashmir, India is likely to end up isolated. Instead, we must perforce see New Delhi's position as a signal of competition to the Chinese grand design for the 21st century world.
It might seem tall order, but it's not that hard.
First, as much as the Chinese government would like to put a trillion dollars into building roads, railways, bridges and ports across three continents, they cannot afford to ignore that small matter of requiring returns on investment. A Chinese loan mela that finances poor country governments and non-market-competitive contracts does not strike me as a formula that will generate those returns. If China decides that it can write-off hundreds of billions of dollars as the price of purchasing global leadership, its need for profitable economic partnerships will become all the more acute. In other words, China will find it necessary to improve bilateral and multilateral economic ties with India, Japan and the West.
India should take advantage of this by selectively opening and expanding economic channels. For instance, several years ago, my colleague Ajit Ranade argued in these pages that India should benefit from Chinese FDI. "(China's) own capital surplus allows it to increasingly finance India's consumption and investment financing needs. Even though there are safeguards and anti-dumping duties to protect Indian producers, the usefulness of Chinese in India's infrastructure cannot be doubted." He also advocates securing greater access to the Chinese market for Indian exporters.
Second, countries that receive Chinese loans and investments do not automatically enter Beijing's orbit. In fact, the desire for policy autonomy will drive many to actively seek alternative relationships that they can use as a hedge. In 2010, when I asked one of Timor-Leste's key Cabinet officials what India could do in the fledgeling East Asian state, she said "Just an Indian embassy, flying your flag on its rooftop, will give us the confidence we need." Stronger, bigger countries are likely to echo this sentiment even more strongly. One Belt, One Road (OBOR) thus creates new opportunities for both Indian diplomacy and business. (By the way, for all the years of looking and acting East, we still don't even have a consulate in Timor-Leste.)
Third, even if the Indian government formally keeps out of BRF, Indian corporations can avail of the economic opportunities the OBOR investments create. Of course, Beijing will skew the field in favour of its own companies, but even Chinese companies are not entirely immune to the logic of comparative advantage. There will be business for non-Chinese companies, and to the extent that Indian firms are competitive, they will have opportunities. New Delhi must encourage Indian private firms to participate in OBOR projects abroad and secure their interests just as it would in the normal course.
Fourth, India must continue to pursue its own model of engagement of the countries touched by OBOR. We can't outbid China in purchasing influence. We can, however, rely on the bottom-up economic and democratic engagement that has, for instance, worked well in parts of Africa. In a study of Chinese and Indian engagement of African countries, Harry Broadman points out how the latter relies on the strengths of decentralised private networks and well-adjusted diaspora populations. We should continue to focus on the strengths.
Finally, India's strategic outreach can be transformed through partnership with Japan. For instance, the two recently pitched the idea of an Asia-Africa Growth Corridor (AAGC) at an Africa Development Bank meeting. Complementary competencies and common interests make New Delhi and Tokyo good partners in shaping the larger regional order.
It is important to remember that there was no one Silk Road in history. There were many Silk Roads created, used and secured by various nations and kingdoms. So will it be with One Belt, One Road. It is in the interests of the world, including that of China, for there to be Many Belts, Many Roads. Their route and use not directed by a Middle Kingdom but by the many peoples that they serve. It is in India's interests, and within New Delhi's capabilities, to bring about this outcome.
The writer is the co-founder and director of Takshashila Institution, an independent centre for research and education in public policy
---

If you would like to share or comment on this, please
discuss it on my GitHub
Previous
Saving the Nation From Nationalists
Next
Managing the loan waiver wave
© Copyright 2003-2023. Nitin Pai. All Rights Reserved.