July 31, 2023 ☼ The Intersection ☼ public policy ☼ information age ☼ social security
Rajasthan gig worker welfare law needs improvement
Instead of empowering the individual worker, the Act empowers government officials.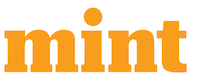 This is from The Intersection column that appears every other Monday in Mint.
Rajasthan's new law governing the welfare of gig workers has much to commend it. Not only is it necessary to support India's growing 21st century workforce, it also offers us a way to reform our 18th century labour law regime. As Takshashila Institution's Anupam Manur puts it, the term 'gig work' is a misnomer in our country—for most of the people driving taxis, delivering food or household services via online aggregator platforms, that is their main occupation. Employment in this segment is growing. The Niti Aayog expects 200% growth in gig employment by 2030. Based on possibilities I see emerging from what is happening in Bengaluru, I think that is a conservative estimate. While the fates of individual aggregator platforms may rise and fall, the gig model is an important part of how India creates mass employment.
Drawing attention to the need to provide gig workers social security in a February 2020 column, I had argued that the goal of public policy should be to "ensure a 'trimurti': dignified working conditions, growing wage levels, and minimal income fluctuations."
The Rajasthan Act is clearly well-intentioned and creates an enabling statutory framework for gig worker welfare, but unless implemented on the basis of sound economic reasoning, can end up in failure or worse. The Act does well to focus on creating an inclusive governance structure and raising finances to support welfare objectives. However, it is silent on the actual social security system architecture, the nuts and bolts of how the programme will work, and leaves the proposal's design and implementation to the bureaucracy.
Its single biggest weakness is that it centralizes welfare contributions into a single fund, administered by a government-appointed welfare board. Instead of empowering the individual worker, the Act empowers government officials and other members who will comprise the board. We know this is a bad formula: unscrupulous officials will misspend it and scrupulous ones will underspend in the fear of misspending. My colleague Srikrishna Upadhyaya informed me that 44% or ₹38,000 crore of a similar fund for the welfare of building and construction workers is sitting unused in governmental coffers. A centralized fund for gig worker welfare is a 19th century solution for a 21st century problem.
A far better way is to channel money directly into individual gig worker welfare accounts. There is already a technology and financial infrastructure—in the form of Aadhaar and UPI—to make targeted welfare payments. Rajasthan should use this instead of duplicating efforts of creating new unique IDs and payment channels. The welfare board should create individual accounts for the monthly transfer of funds into them. In addition to investing the capital under its management for long-term returns, this fund should be used to purchase group insurance—life, term, health and accident—for its members. Also, it could help mitigate the effects of gig income volatility by enabling discounted micro-overdraft loans, using the Open Credit Enablement Network that has already been rolled out.
The social security infrastructure of the future should facilitate direct cash transfers from citizen to citizen. I realised this during the pandemic.
As much as I favour putting in place a strong social security system, I do not like the idea of extracting a 2% cess from aggregators to finance it. It seems wrong in principle. Social security is society's obligation and cannot be transferred to private firms. It should rightfully be financed by the state's exchequer, from the taxes that individuals and corporations already pay. It is desirable to get aggregators, employers and consumers to contribute too, but this must be through moral obligations, not tax liabilities. The government could offer matching grants to encourage voluntary contributions. An architecture that gets samaaj-bazaar-sarkar into harmony with each playing its rightful role is likelier to prove sustainable than coercive state mechanisms.
Unfortunately, a climate of distrust between the BJP-run Union government and non-BJP state governments frustrates genuine cooperative federalism when it is most required. The gig economy is national and works across state boundaries. A person delivering a parcel in Jaipur might be a seasonal migrant from Odisha using an app owned by a Karnataka-based aggregator, picking up goods shipped by a Delhi-based seller, riding a vehicle rented from a Telangana-based company. Rajasthan wants all aggregators to submit all transactions to its welfare board. Other states might follow suit. A gargantuan amount of data would wastefully, expensively and insecurely flow around government databases. You don't have to be an ardent critic of capitalism to acknowledge that it is unreasonable to impose these unnecessary costs on aggregators and employers.
As I argued in my 2020 column, India needs a national, multi-contributor social security system that takes advantage of the pervasive digital public infrastructure that already exists. It is not only possible, but relatively simple to create a system where pradhan mantri and mukhya mantri yojanas can add up to benefit the gig worker. Rajasthan's move should galvanize the Union and state governments to put this in place now, before complexity sets in, making living, working and doing business a soul-crushing mess.
There are many more The Intersection columns here
---

If you would like to share or comment on this, please
discuss it on my GitHub
Previous
India is less violent than it used to be
Next
The immediate and important task for AI policy is to govern the industry
© Copyright 2003-2023. Nitin Pai. All Rights Reserved.